639 426 100 50 true false false true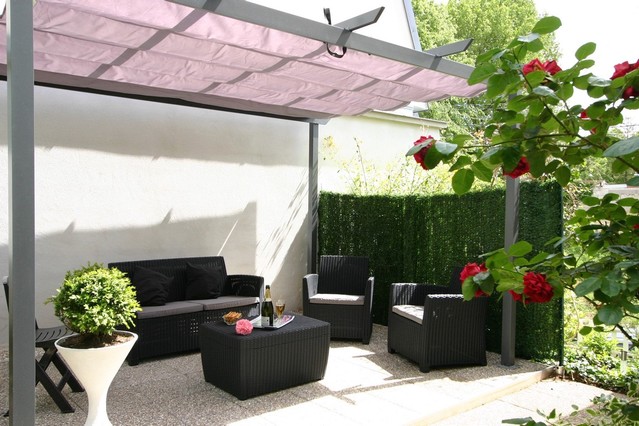 Privileged moment the Aperitif (Villa Lanacelle Rheims)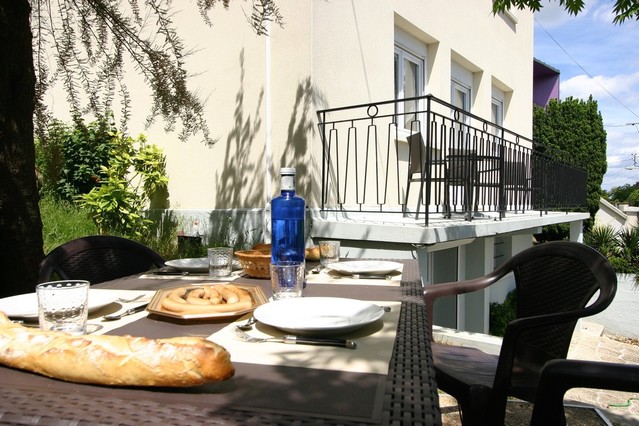 Good Grills with the Barbecue (Villa Lanacelle Rheims)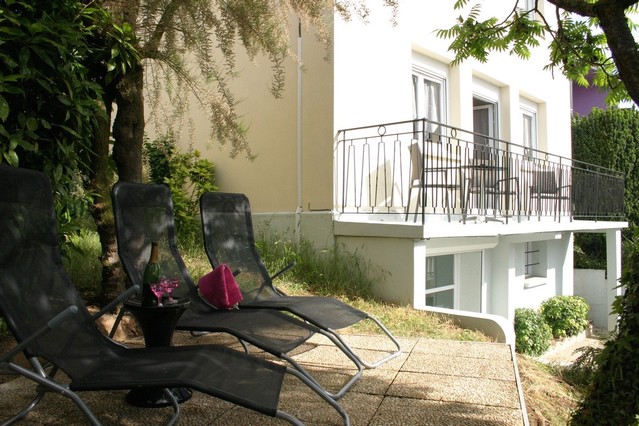 South facing Relaxation (Villa Lanacelle Reims)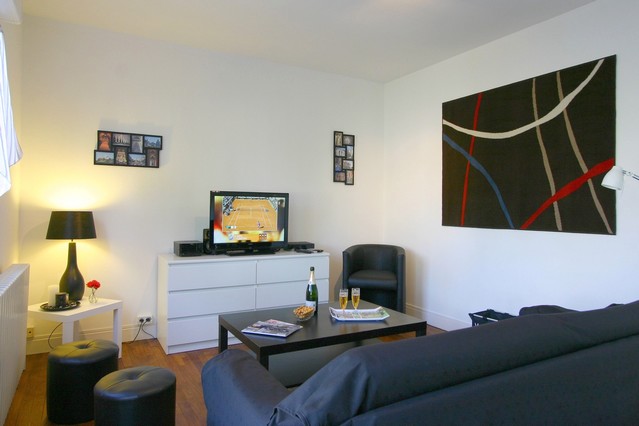 Large Living room with TV, Hifi, DVD, BlueRay and Internet Wifi (Free) (Villa Lanacelle Rheims)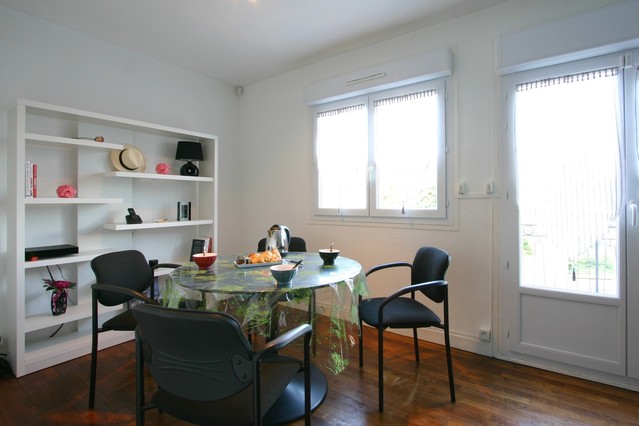 Dining room for Friendly Meals (Villa Lanacelle Reims)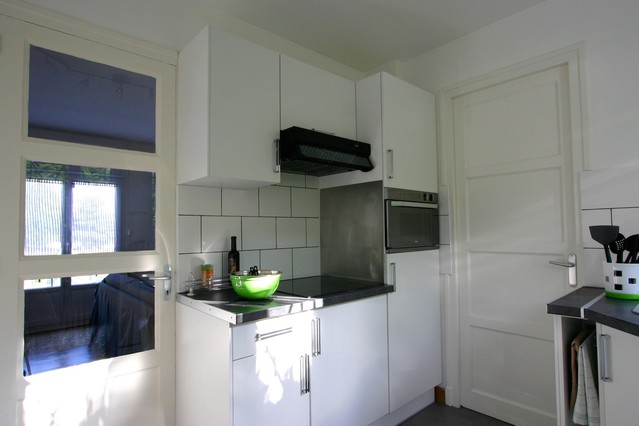 Kitchen with Products of first need (coffee, tea, sugar, salt, pepper, oil and add vinegar to) (Villa Lanacelle Rheims)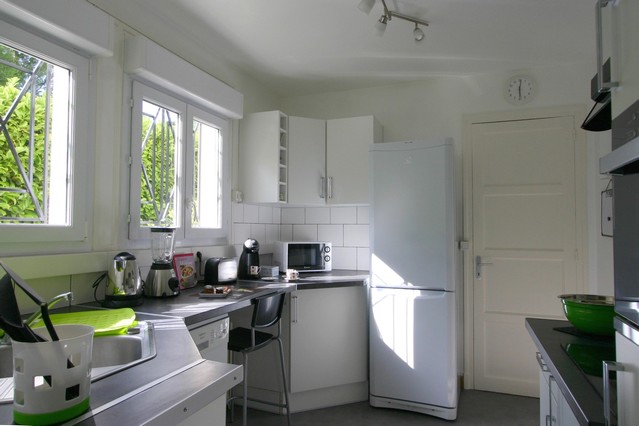 Functional kitchen very Equipped To prepare Flat Small Goods (Villa Lanacelle Rheims)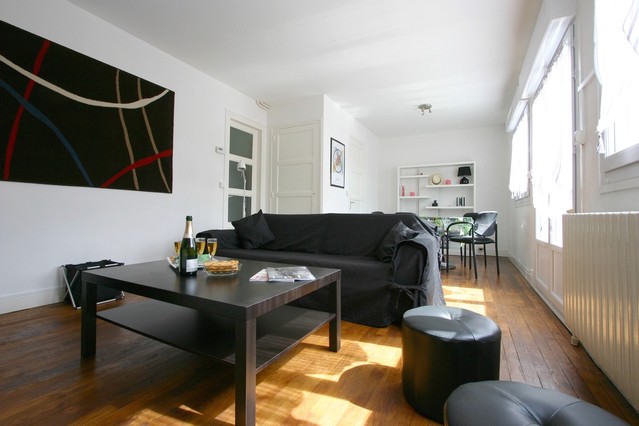 Living room and Dining room Luminous Parts to be Cordial lived (Villa Lanacelle Rheims)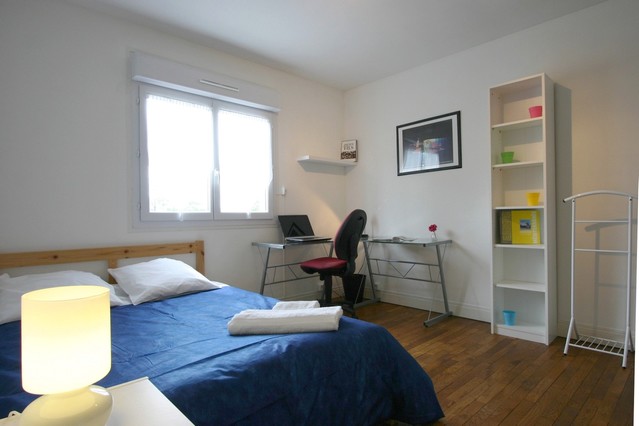 Roomy Parental room with desk (Villa Lanacelle Rheims)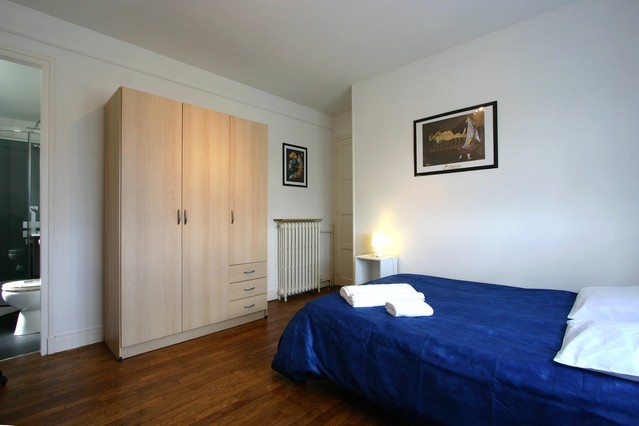 Parental room and its contiguous Bathroom (Villa Lanacelle Rheims)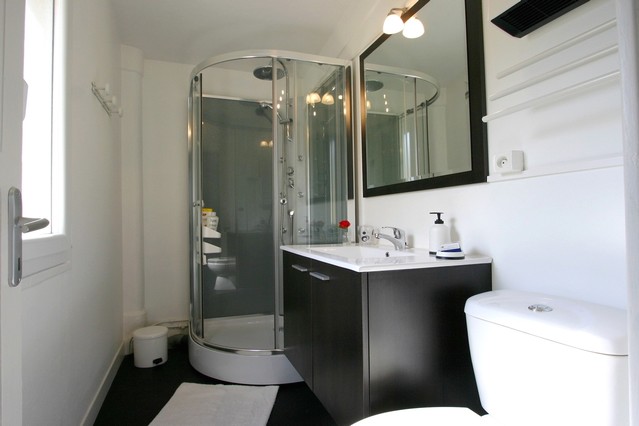 Parental bathroom with Shower gel, Shampoo and Towels (Villa Lanacelle Reims)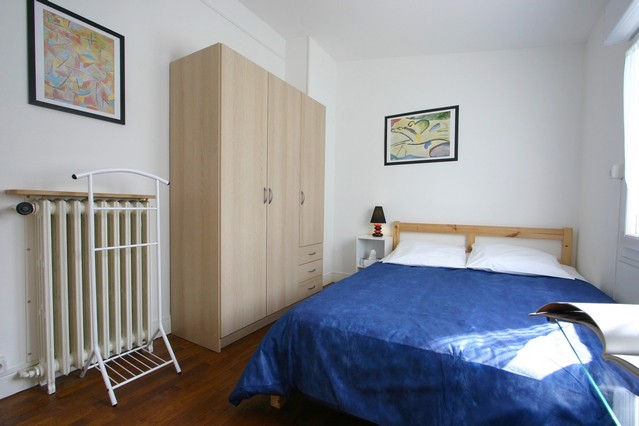 Western room = Nice Dreams in a Comfortable Double bed (Villa Lanacelle Rheims)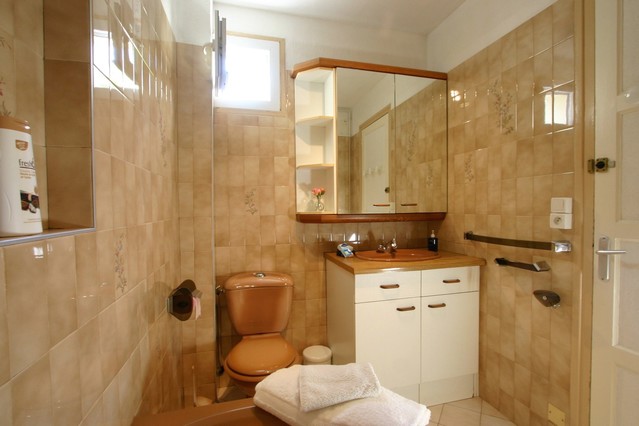 Bathroom with Shower gel, Shampoo and Towels (Villa Lanacelle Reims)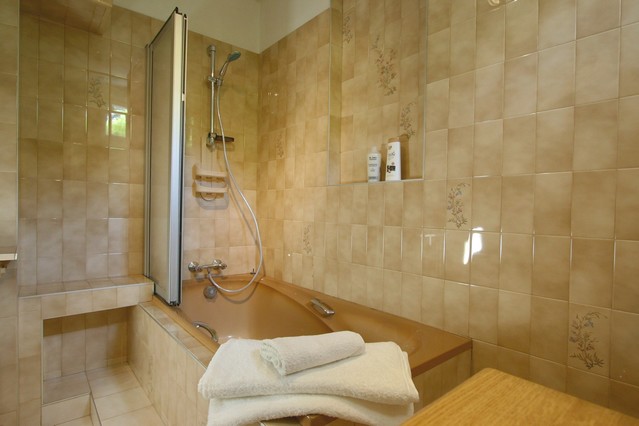 Bathroom with Bathtub to Relax (Villa Lanacelle Reims)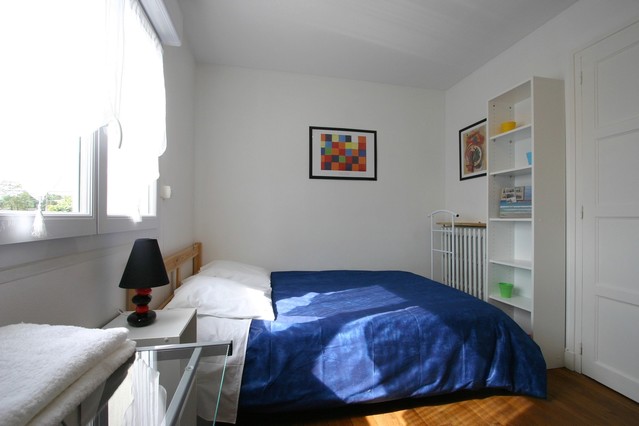 Eastern room = A Rest Deserved in this Double bed (Villa Lanacelle Reims)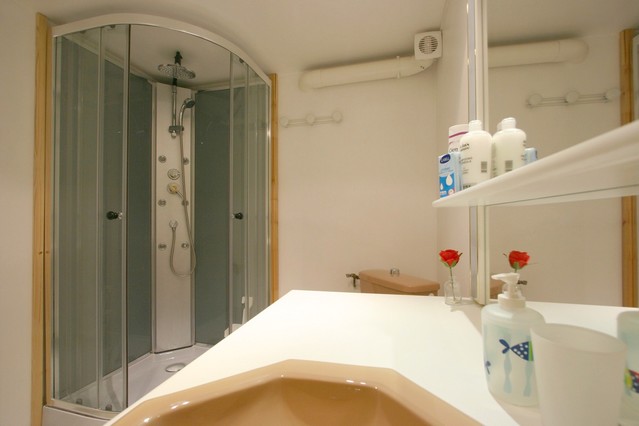 Bathroom with Shower Gel, Shampoo and Towels (Villa Lanacelle Reims)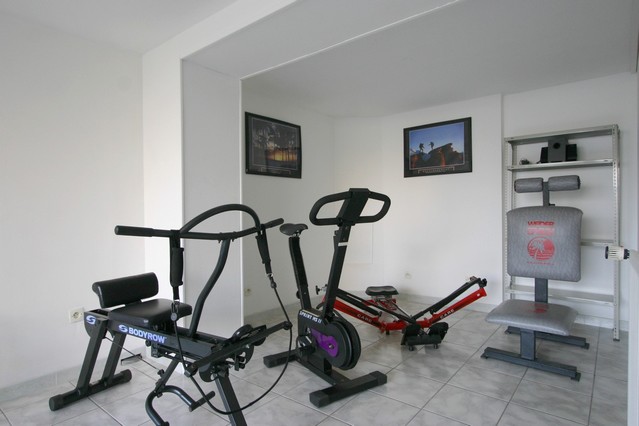 A little Sport for the Health (Villa Lanacelle Reims)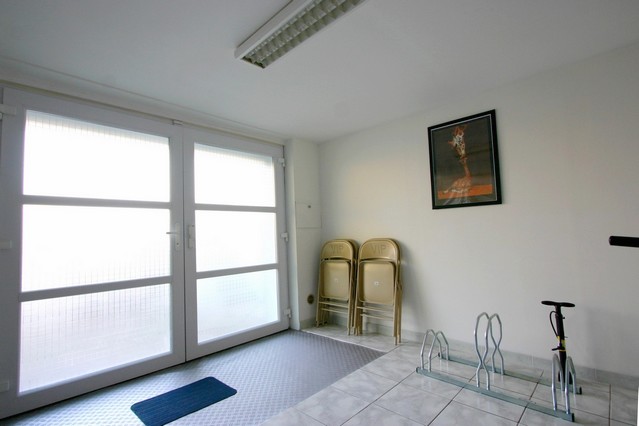 Garage with Bikes for the Walkers Hikers (Villa Lanacelle Reims)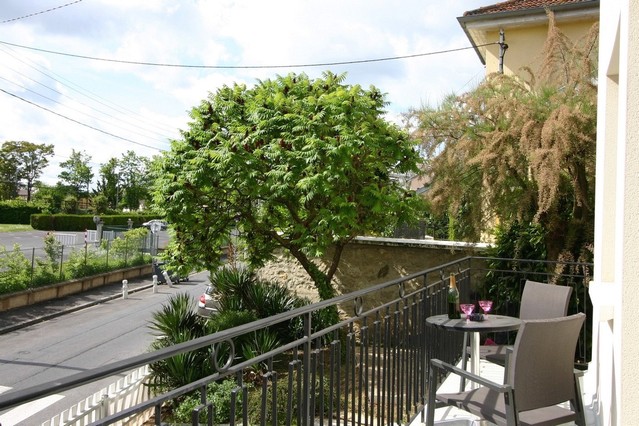 Southern Balcony without opposite (Villa Lanacelle Rheims)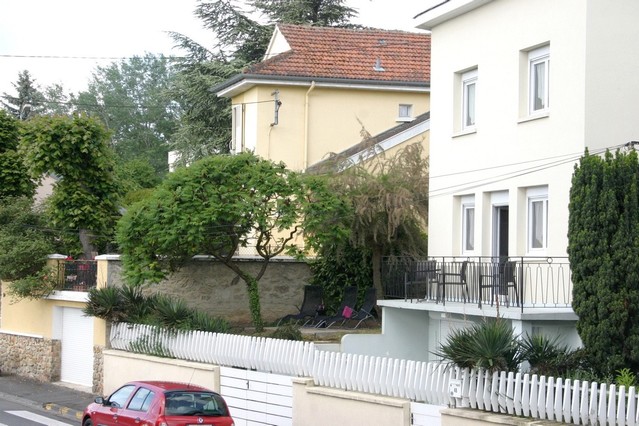 Splendid Villa Near Very Center (Villa Lanacelle Rheims)
Property Description « Villa Lanacelle »
This nice villa has been fully renovated and decorated, with 3 bedrooms and 3 bathrooms.
It's very well located (9 minutes by tram from city center and the Cathedrale)
in a good residential area.
The nearest tram (street car) station is « St John Perse » only one minute. (line AB)
The nearest bus station is « St John Perse » only one minute. (line 11)
With these two lines you can visit all the monuments of the city. (In a short time and without long walking)
The « quartier » is the perfect starting point for sight seing a french town.
There are restaurants, and shops.
You will also find:
 Supermarkets, bakery and cake shop ( boulangerie – patisserie ) , butcher's shop with delicatessen  (bouccherie charcuterie- traiteur), MacDonald, Domino Pizza

Nightclubs

Pharmacy

Hairdresser

Banks ….
In 2 minutes from the villa (by tram), discover the Lanson Champagne House's cellar, important relics of the region's rich past. Reservations required.
And many others discoveries in the center town (downtown) (after all you are only 9 minutes by tram from the villa)
The restaurant you definitely have to try is  » l'Assiette Champenoise  » for delicious meal and for good tastings of wines. (famous chef) (3 minute by car from the couch )
« Le marché du Boulingrin» one of the most prestigious market of Reims is 13 minutes by tram from the villa (direct without other connection)
 "K" Kabaret Champagne Music-Hall organizes comic shows and concerts  (6 mn by car)
1 minutes walk and you can chill out in the « Parc St John Perse »
These are only a few things you can enjoy by the villa. We will give you more insider's tips when you will come.
See the tab: Reims and Champagne, to know the tourist places to be visited
The villa is suitable for up to 6 people (bed for baby is available).
It's equipped with :  TV/Cable TV, Internet Broadband (WIFI), special services from Free provider, Hifi Bluetooth,

Kitchen with induction cooker, refrigerator & deep freezer, multifunction oven, microwave oven, toaster, boiler, programmable coffee maker, Dolce Gusto coffe maker, mixer-blender,

Laundry : washing machine, drying machine, dryer, iron board & iron, etc.
There is a hairdryer in every bathroom
To be on form, do not forget, the fitness room !
At the garden, have a aperitif at the patio/pergola equipped with a lounge, or, relax on the terrace  (deck) with deckchairs, or, dine with lawn furniture and the barbecue.
Linens and towels are provided.  (and a surprise)
Rates are 129 Euros per night (145 WE (friday to saturday, saturday to sunday) ).
(Rates are based on 3 guests ; add  €39 per night, per additional guest) (household package : 65Euros)
Minimal reservation of 2 nights.     Payment only via Paypal (reliability and security)
Check in after 5 pm (17:00) and check out before noon.
Contact us for more details.
Useful Links
Restaurants
http://www.tripadvisor.fr/Restaurants-g187137-Reims_Marne_Champagne_Ardenne.html
http://restaurant.michelin.fr/restaurants/france/51100-reims/
http://www.resto.fr/restaurant/51100-reims
http://www.yelp.fr/c/reims-dept-de-la-marne-fr/restaurants
site officiel de Reims
http://www.reims.fr
Transport en commun de Reims
http://www.citura.fr
Office de Tourisme
http://www.reims-tourisme.com/